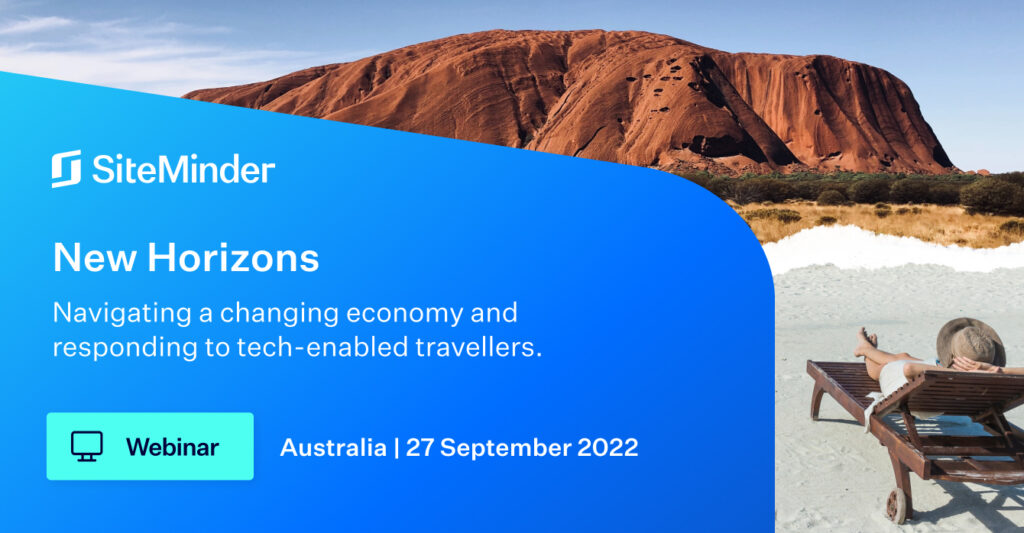 In a period of accelerating consumer and economic change, the accommodation industry is being reshaped by a range of powerful external forces that can feel beyond its control. Staff shortages are placing new pressures on business structures, while mass e-commerce adoption and inflation are quickly evolving the plans and perspectives of the guests that fill hotel rooms.
To serve as a new source of truth about the modern traveller, and to provide an insight into the economic climate that businesses are currently operating in, in August, SiteMinder undertook the largest accommodation-specific consumer survey of its kind globally, interviewing over 8,000 travellers across 10 countries around the world for the creation of its annual Changing Traveller Report.
In this webinar, we seek to answer often neglected questions such as how current economic conditions are impacting the spending behaviour of Australian travellers, what really creates a repeat customer in 2022, and how to bring control into your operation during a time of constant change.
Topics include:
The behaviours and psychology of the 2022 traveller
Expectations around technology in the era of hotel commerce
How to approach economic headwinds as an accommodation provider
The power of a simple and flexible tech stack to meet rising demands
Fill out the form to watch the recording.