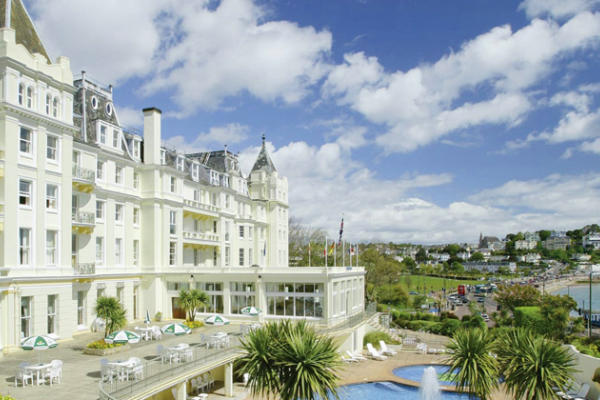 The brand
Bad Elster is a small Saxon town in Germany, near the Czech border, known for its quiet recreation areas, including a large spa and various salt pools. The wellness area extends over 10,500 square meters and is connected to the Hotel König Albert via a connecting corridor, which enables guests to walk back and forth in bathrobes between the two buildings.
The Hotel König Albert opened in March 2016 and is one of the best hotels in the Saxony region. The hotel has 108 rooms in three different categories and three meeting rooms for up to 120 people.
The challenge
As a new hotel, one of the owner's priorities was to get the marketing channels up and running. To start, the hotel's marketing team worked with a horizontal solution for small businesses to send out newsletters, but the platform didn't offer sophisticated tracking and the team couldn't track results. Fortunately, the general manager received an email about Revinate Marketing and decided to take a closer look.
The solution
Today, one year after the launch of Revinate, the hotel not only has sophisticated tools for campaign management and reporting but has also generated sales of over € 400,000 through email marketing.
Lucia Selbert manages email marketing for the hotel and is the primary user of Revinate. After the deal was signed and the integration with the PMS was completed, Lucia and the receptionist traveled to Amsterdam to meet with the team for a 1: 1 training session. She says: "It was so nice to have the opportunity to get to know the team and get started on the right foot. The solution was incredibly intuitive and easy to use from the start."
The results
Lucia continued her education in Munich when Revinate offered email marketing certification. She passed with flying colors and brought her new knowledge back to the hotel. Today, Lucia has expanded the database from 20,000 people to more than 34,000 and generated hundreds of thousands of euros in sales. Thanks to Revinate's segmentation functions, the hotel can win back OTA bookers and engage guests at every stage of their stay.
Lucia's email campaigns regularly outperform industry benchmarks. An end-of-year newsletter received an open rate of 34% and a click rate of 6.8%. She says, "Just being able to know real-time email performance is a huge advantage. I can finally share my results with the GM and department heads, so we know where to focus and where we see success."
Lucia appreciates the partnership with Revinate and says, "I am so grateful that we have found such a responsive partner in Revinate. Unlike other solutions we use, Revinate values ​​our feedback and does everything to help us be successful. I look forward to learning and growing with them."
In the meantime, The Hotel König Albert has also implemented Revinate Guest Feedback and is beginning to successfully integrate review management into daily operations.